Smart vertical storage systems that provide a solution to space needs, time savings and excellent inventory management.
OPTIMIZING SPACE
Ideal solution for the order, cleanliness, security and agility of the warehouse. Space recovery of up to 90%.
INVENTORY MANAGMENT
The use of these equipment provides greater stock management precision, thanks to this no merchandise is left out of control, avoiding errors and delays in orders.
TIME SAVING
Time savings in picking operations: It is the product that goes to the operator and not the other way around.
Download Catalogue: Modula LIFT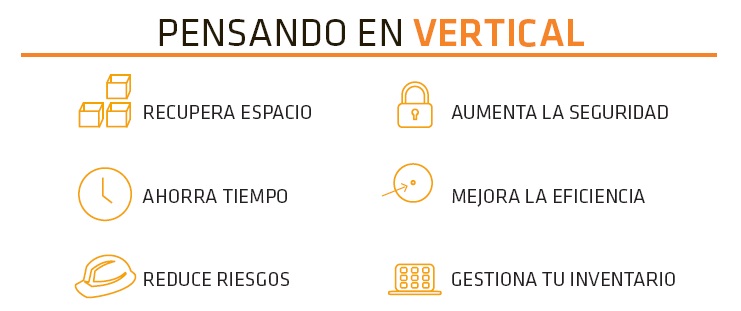 Highly versatile equipment and different models depending on the need.